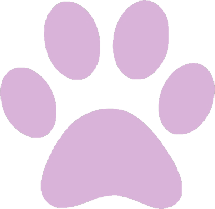 Pet Welfare
Looking for Loving Homes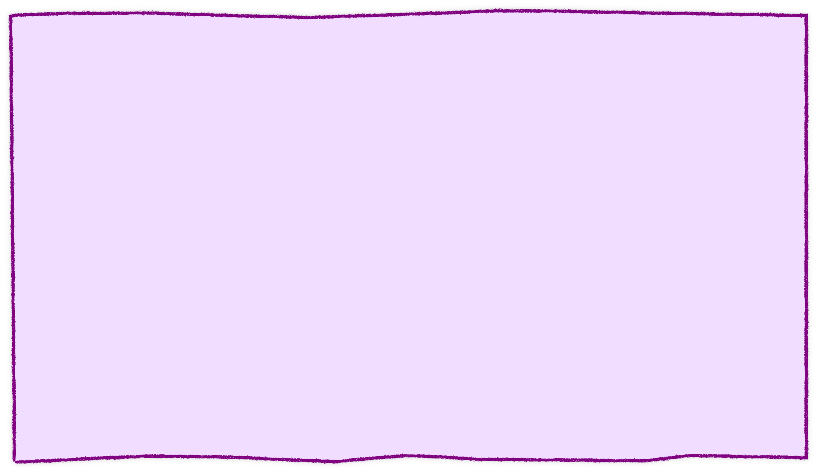 For unwanted Pets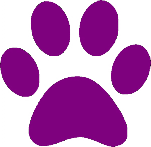 Pet Welfare
01785 665888
Info@petwelfare.co.uk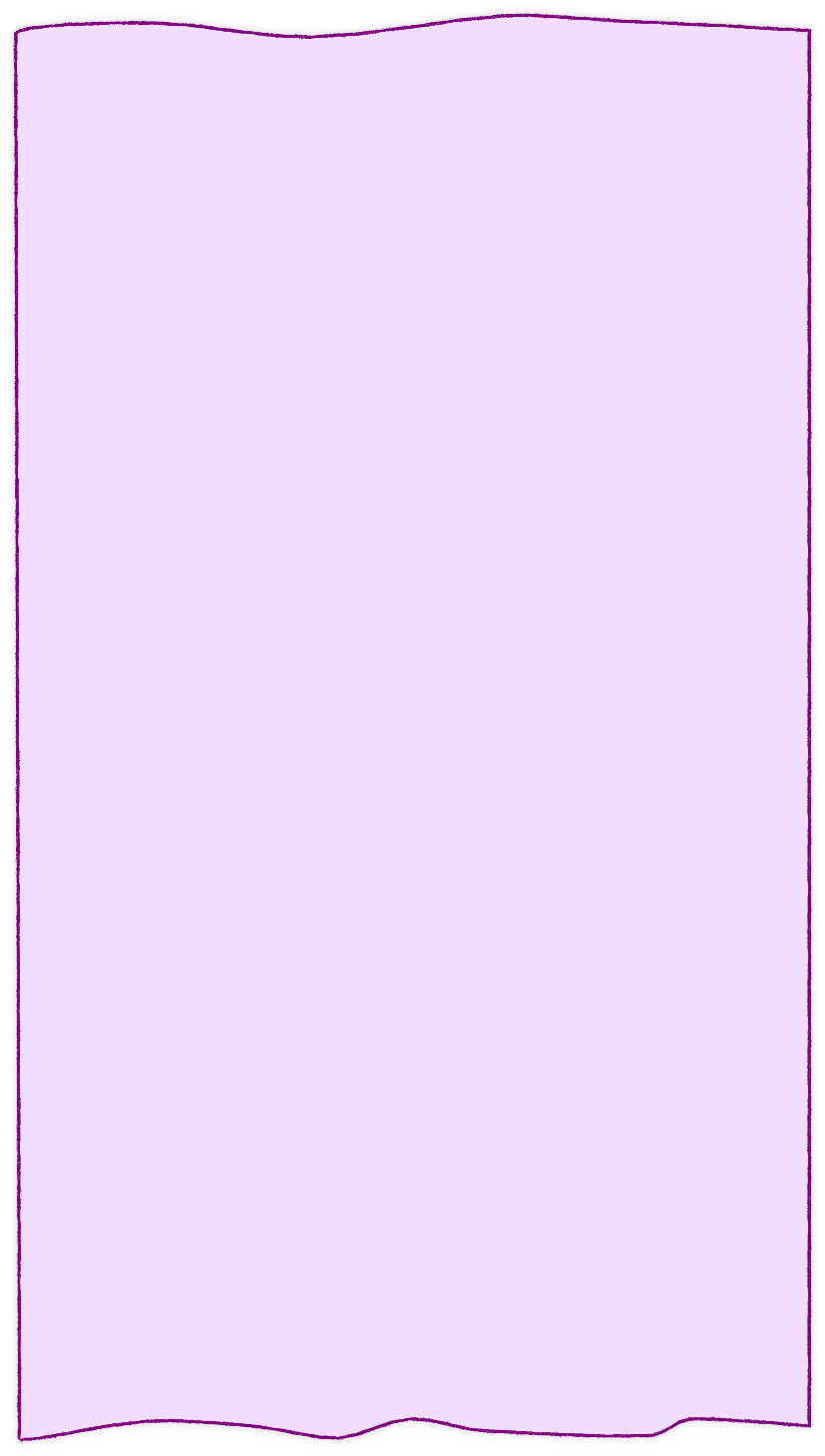 Sponsor an animal
Meet the special animals who have problems which mean they are difficult to re-home, if no-one adopts them they will stay in the care of Pet Welfare for the rest of their lives.
Here are details of some of the animals who have been helped in the past and some of those needing sponsorship now. Please contact us if you want to know more about sponsoring.
Truffles the Dandie Dinmont has just been awar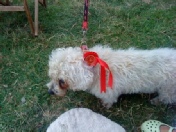 ded first price at the Eccleshall Show. He is pictured here proudly wearing his rosette. Volunteers at Pet Welfare have been lucky enough to foster Truffles for the past few months and are now ready to find him a new home. Truffles suffers from Cushing's Disease and his medication costs £35 a month. His previous owners did not bother to medicate him so he suffered unnecessarily now however he has taken on a new lease of life.
2nd August 2012
Last week Truffles the Dandie Dinmont sadly passed away. Truffles was very neglected and had been denied medication by his previous owners when he came to Pet Welfare over a year ago. Despite his previous suffering Truffles was a brave little dog who remained happy to the end. He still enjoyed his daily walks and cuddles and continued to be a character loved by everyone. We were so proud of him when he won first prize at the Eccleshall Show last year.
The beginning of his life may have been miserable but he certainly enjoyed the last few months. He died in peacefully in Mandy's arms, secure and loved and happy.
Goodbye Truffles.
Lily was handed over to us as a stray rab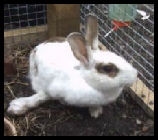 bit. She was severely disabled as her back leg was at right angles to her body. At some time she must have dislocated her leg and due to the fact it was left untreated, her leg repaired at the wrong angle. Unfortunately Lily has since died.
S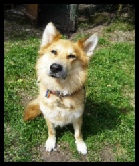 amson was a beautiful boy who came into our care aged 5, 7 years ago. He was
obviously in a lot of pain and was diagnosed with spondylosis. Though the vet recommended he be put to sleep, we refused. He was given painkillers at first, but then received natural treatments and lived his life to the full. He wore a magnetic
collar and slept on a magnetic bed. He had aloe vera juice and cod liver oil daily and lived a long and happy life dying at the age of 12.