In July, a Pet Welfare volunteer, stepped in to save the life of a badly neglected dog. Harry, as he is now known, was spotted dodging the traffic in a busy road.
When he was captured the volunteer realised what a terrible condition he was in. Not only was he under nourished, but he was suffering from an untreated allergy, that had caused him to loose much of his fur, he had several sores and cuts and the bottom of his feet were very badly damaged.
Pet Welfare volunteers began nursing Harry back to health. With appropriate medication his allergy was brought under control, his fur began to grow back and his cuts and sores started to heal. Harry was put on a healthy diet and soon gained weight In order to help Harry walk on his damaged feet he had to wear socks, and although in pain he managed to get about. Despite the ordeal Harry had been through he remained a very loving and trusting dog.
Harry Then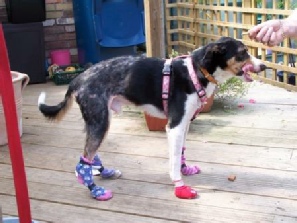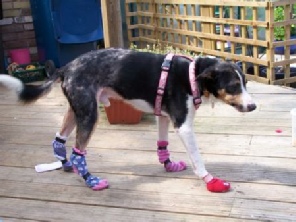 Har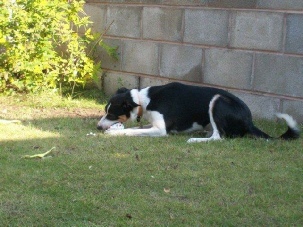 ry Now